PORTRAITS: STRANGERS NO LONGER STRANGERS, NOW ACQUAINTANCES, FRIENDS, LOVERS…
PHOTO-MONTAGES BY: BASIL ALKAZZI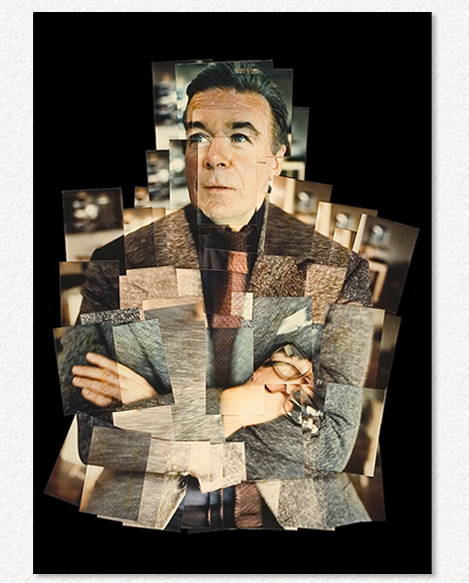 In the Spring of 1985 after a very creative Autumn and Winter painting I strained, bruised and overworked a tendon in my right arm. My Greek doctor correctly diagnosed it as an "Artist elbow" and promptly prescribed a suppository, despite my protestations that the pain was in my elbow and nowhere else. They were pain-relieving ones, as I was to discover later, when the flood never came. Unable to paint or write, and with my desire and need to create totally stifled, I undertook long travels without an aunt. In San Francisco Hockney Paints the Stage opened at the San Francisco Museum of Modern Art, which I went to see, and as a result also saw an extensive range of photographic exhibitions, and in particular Val Talberg's surreal photo-montages by a negative process, as well as Ray K. Metzkler's photo-collage composites: A Maze in Philadelphia, and Max Yavano's California Street aroused an interest in my mind's eye.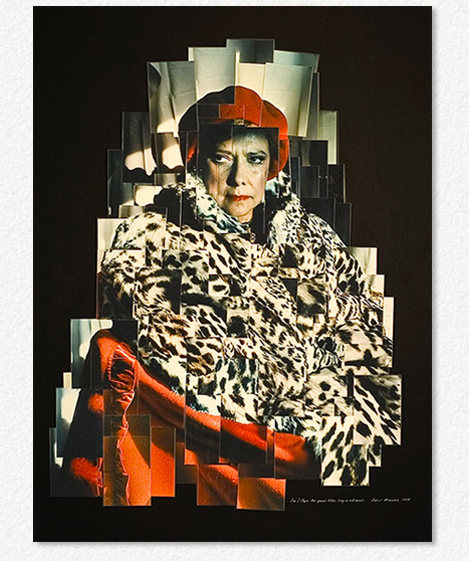 And so I started playing with my Japanese camera, and assembled photo-montages which curiously, to a certain extent, gratified my creative desires, House-scapes of the Painted Ladies of San Francisco, moved and drifted to Xania, in Crete, where an entire summer was spent photographing the old Turkish quarter at the mouth of the Venetian harbour of the town, the Summer of which had been intended for painting. And although on a previous Summer, Xania had inspired a series of paintings, the photo-montage images in no way relate to my work on canvas and paper- But how could they? And why should they.
The end results were exhibited in London and New York the following year.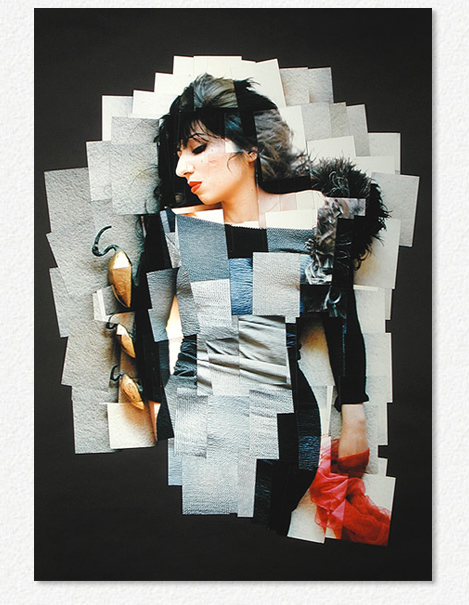 For me, two processes of creativity take place, one is in assembling the montage in one's mind's eye as one photographs, and later when fitting them together in actuality, one recreates that 'moment' , and is able to do so with variations, though very much more limiting than drawing or painting.
It is good art? Bad art? Or is it art at all? Frankly I don't care, I enjoy it, and that's all that matters.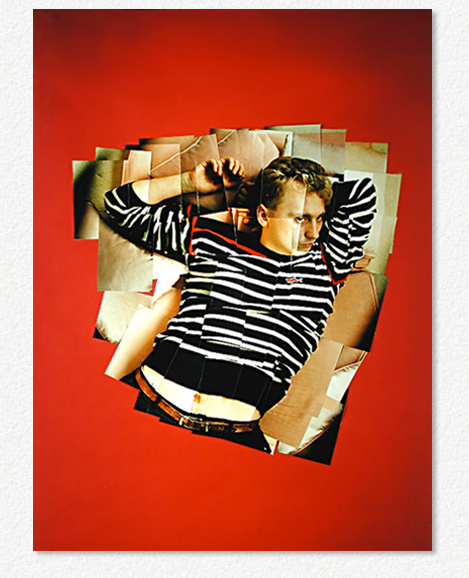 I have pursued photography thereafter, whenever there was a lull in my painting, and as an alternate form of creativity. Recently I embarked on series of portraits of people I knew, had met, was introduced to, chatted up, or was chatted-up by strangers who are no longer strangers.
Basil Alkazzi, 1989
MY BEAUTIFUL, [SLIGHTLY OLDER] ADOPTED
SISTER EVA J. PAPE 1989
30 x 40 inches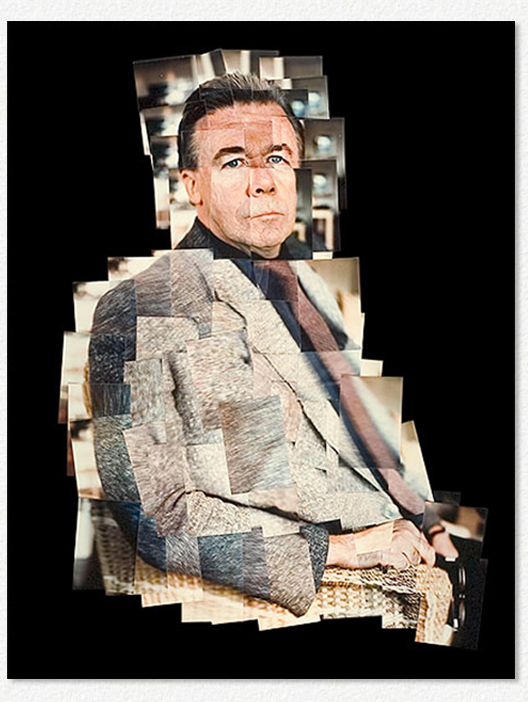 RONALD KUCHTA II 1989
24 x 35 inches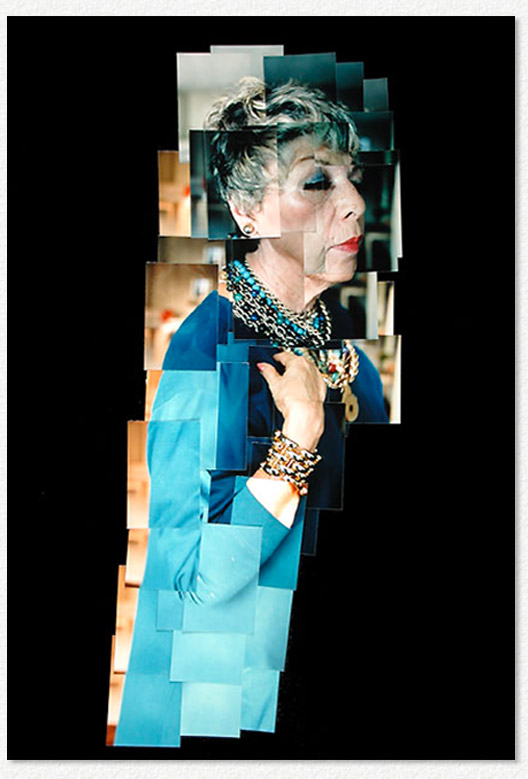 VIVIENNE THAUL WECHTER RE-VISITING 1988
16.5 x 38 inches [photo-image 4" x 6"]
A MUSEUM NECCA PUBLICATION, Brooklyn, Conneticut. 1988.
Director: Henry Riseman; Curator: Eva J. Pape Library of Congres
Catalogue Card No: 88-62700
Basil Alkazzi- All Rights Reserved 1988
Edited by Henry Riseman, Director of Museum NCCA
Library of Congress Catalogue Card Number 88-62700